Pipe Freeze Plugging – The Innovative Way to Repair Piping Systems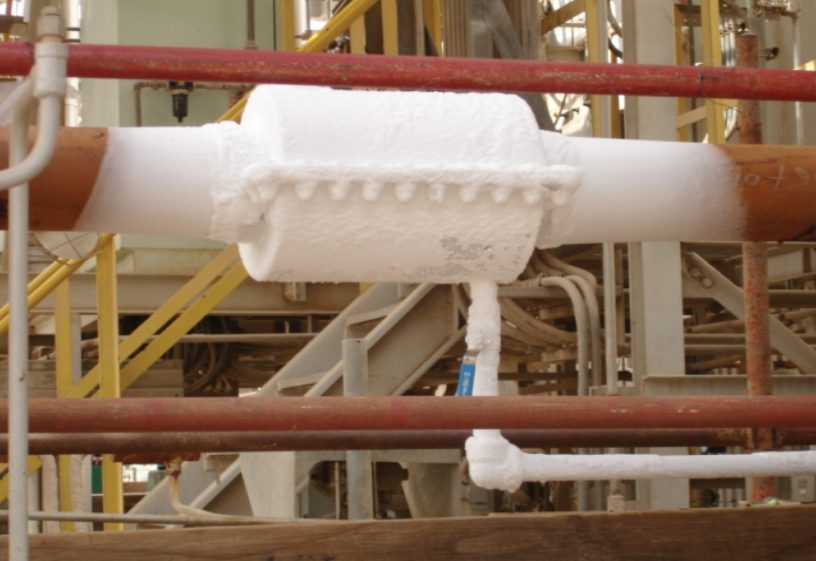 The cost of downtime when piping systems need repair is a plant manager's nightmare. This is especially true when production is halted for long periods of time while awaiting completion of pipe repair. Pipe freeze plugging is the innovative answer to production downtime and piping system failures. It's safe, expedient and cost effective.
How Pipe Freeze Plugging Saves Time and Money

Piping systems bear heavy loads in massive HVAC systems. The wear and tear inevitably causes a rupture or need for repair. When a facility relies solely on its HVAC system to provide heating or cooling, a single hour of loss of production can mean costly losses of revenue and wasted manpower. Formerly, large piping systems that produced heat or cooling for normal production were repaired by shutting down the entire system. With a pipe freezing kit, piping is quickly repaired using liquid carbon dioxide (CO2).
The Process of Pipe Freezing

The innovative use of pipe freezing using pipe freezing equipment is a relatively simple process. Piping systems are plugged on either end of the damaged pipe, which avoids draining the entire system.

http://www.youtube.com/embed/dVfEBUreLd8?rel=0
A "jacket," located at a point away from the site of the repair is filled with liquid CO2 and forms an ice plug. Repairs proceed without interference to the normal piping system process. Next, the ice plug is removed once repairs are completed. Since CO2 is a naturally occurring atmospheric gas, the ice on the jacket thaws.
Fast, simple and highly efficient line stopping, using pipe freezing systems is the state-of-the-art method of repairing pipes. In extreme winter temperatures, loss of heating may result in enormous loss of product. In the same way, loss of cooling in extreme summer temperatures affects required refrigeration of medical and food products. Pipe freeze plugging can also be used whenever there are major changes to piping systems that need to be removed, replaced or modified.
Pipe Freeze Plugging – The Answer to Many Repair Problems

The design of pipe freeze plugging is an answer to many HVAC repair problems. It's a type of mechanical "surgery" that takes unnecessary expense out of repair work. For plant engineers and technicians, the use of pipe freezing equipment and pipe freezing kits complies with all facility and work-related safety regulations. Pipe freezing kits work best on piping that's sized from 1/2 to 4″ pipes.